Welcome to HPCA 2019
The 25th International Symposium on High-Performance Computer Architecture provides a high-quality forum for scientists and engineers to present their latest research findings in this rapidly-changing field.
HPCA-25 will be held at Marriott Marquis Washington, D.C., in conjunction with the 24th ACM SIGPLAN Symposium on Principles and Practice of Parallel Programming (PPoPP-2019), the 17th International Symposium on Code Generation and Optimization (CGO-2019) and the 28th International Conference on Compiler Construction (CC-2019) .
---
Conference Photos and Videos
Gallery (Link)
Keynote Videos(Link)
---
Congratulations to the following paper awards!
Best Paper Award:
Stretch: Balancing QoS and Throughput for Colocated Server Workloads on SMT Cores
Artemiy Margaritov (University of Edinburgh); Siddharth Gupta (EPFL); Rekai Gonzalez-Alberquilla (Arm Ltd, Cambridge, UK); Boris Grot (University of Edinburgh)
Test of Time Award 2019:
Dynamic Branch Prediction with Perceptrons
by Daniel A. Jim&eacutenez and Calvin Lin, published at HPCA 2001
---
Main Program
Session Information and Time (Link)
---
Registration & Travel Information
Hotel Reservation Site (Link)
Venue Information (Link)
Registration Information and Registration Page (Link)
Visa Information (Link)
Student Travel Grant Information (Link)
Excursion and Banquet (Link)
Local Information (Link)
---
Workshop & Tutorials
Workshop & Tutorial Programs (Link)
Workshop Information
The 5th Workshop on High-Performance Interconnection Networks in the Exascale and Big-Data Era (HiPINEB 2019)
The 2nd workshop on Energy Efficient Machine Learning and Cognitive Computing for Embedded Applications(EMC2-2019)
The 2nd Workshop on Accelerators Architecture for Computational Biology and Bioinformatics (AACBB-2019)
The 1st Workshop on Heterogeneous Computation in Specific Domain Accelerations (HCSDA-2019)
The 1st Young Architect Workshop (YArch-2019)
Built-in Security: Architecture, Chip and System (SecArch-2019)
Workshop on Architectures and Systems for Autonomous Devices (ASAD-2019)
Tutorial Information
FPGA-based Accelerated Cloud Computing with SDAccel(Link)
MAERI-Enabling Rapid Design Space Exploration and Prototyping of DNN Accelerators(Link)
BigDataBench: A Scalable and Unified Big Data and AI Benchmark Suite(Link)
Device, Circuit, and Architecture Challenges for Super Conducting Chips(Link)
Principles of Secure Processor Architecture Design(Link)
---
Sponsors
Platinum Sponsors:

Gold Sponsors:
Silver Sponsors:
Bronze Sponsors:
Conference Supporters: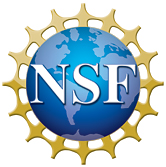 Technical Sponsors: